CrossMedia
is always looking for smart, savvy people to join our team.Please send your resume and cover letter to:
jobs@crossmediadv.com
What To ExpectAs our firm continues to evolve, we work to ensure the evolution of our people.
As a consultant at CrossMedia you can expect:
To be celebrated and rewarded based on contribution
A fast paced environment that has a unique combination of flexibility, creativity and high expectations
Support and team based projects
C-Suite access, coaching and feedback for career development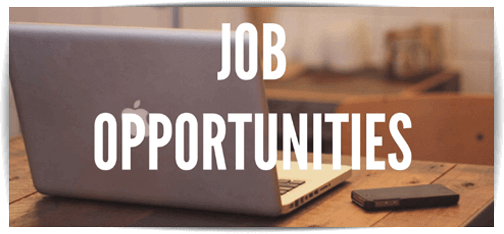 What We Look ForEveryone in our firm has been selected based on their experience, perspective and who they are. We understand the value of different thoughts, positions and beliefs. Look at the profiles of figures we are looking for right now, and if you believe you have the requirements fill out the form.
Account Sales Representative Job Responsibilities:
Generates revenue by developing market potential through forecasting, lead generation, qualification, and closing sales; recommending new products and services.
Account Sales Representative Job Duties:
Identifies market potential by qualifying accounts.
Initiates sales process by scheduling appointments; making initial presentation; understanding account requirements.
Closes sales by building rapport with potential account; explaining product and service capabilities; overcoming objections; preparing contracts.
Expands sales in existing accounts by introducing new products and services; developing new applications.
Contributes information to market strategy by monitoring competitive products and reactions from accounts.
Recommends new products and services by evaluating current product results; identifying needs to be filled.
Updates job knowledge by participating in educational opportunities.
Accomplishes marketing and organization mission by completing related results as needed.
Account Sales Representative Skills and Qualifications:
Presentation Skills, Internal Communications, Informing Others, Verbal Communication, Closing Skills, Motivation for Sales, Sales Planning, Territory Management, Prospecting Skills, Persistence, Meeting Sales Goals.
Public relations account executives manage the information between organisations or individuals and the general public. They promote their clients to their intended audiences through news items, press releases and product placements.
A PR account executive works within a wider team and aims to influence public opinion or behaviour without the use of paid advertising.
By generating positive news coverage, achieving product placement without payment in broadcast, print and new media, and placing spokespeople as commentators, a PR account executive works to proactively promote the profile and reputation of their clients.
Typical work activities
The work of a public relations (PR) account executive is likely to vary from day-to-day, depending on the organisation and sector.
PR agencies often specialise in specific industry sectors, such as consumer, business-to-business (B2B), financial or healthcare.
Tasks typically involve:
liaising on a daily basis with clients and the media, often via telephone and email;
relationship building and networking with colleagues, clients and the media;
monitoring the media, including newspapers, magazines, journals, broadcasts, newswires, social media sites and blogs, for opportunities for clients;
working as part of an account team to develop client proposals and implement the PR activity;
preparing regular client reports and attending client meetings;
researching, writing and distributing press releases to targeted media;
promoting news stories and features to the media, known as 'selling in';
collating, analysing and evaluating media coverage;
event management, including press conferences and promotional events;
attending and promoting client events to the media;
assisting with the production of client publications, such as in-house magazines;
commissioning market research;
coordinating studio or location photography;
undertaking research for new business proposals and presenting to potential new clients;
managing the PR aspect of a possible crisis situation.